Whether you are a student, employed or job hunting, the COVID-19 pandemic has impacted life in diverse ways. For the Nigerian student, ASUU strike could also be on your plate creating a likely long road back to school. It'll be a miracle for schools to fully resume this year.
But that's not the end.
A better way to look at life is always make the best of every situation. They say when life throws lemon at you turn it into lemonade (or agbo depending on what you prefer). This means looking for ways to do productive things in this period.
The other day I asked about a young friend and learnt he spends a greater part of his day playing football manager. Of course, something fun to take your mind off the doom and gloom is alright but balance is key. So today we will be looking at some things you can do during these extended stay-at-home periods for most of us.
I'll try as much as possible to include some helpful resources so you can get started immediately.
1. Keep calm and plan
I understand there's been some mass hysteria with COVID-19 but it's important to be able to be calm and take stock. There's no where it's written that this year won't still turn out alright for you.
Revisit your year, 5-year, 10-year plan and adjust accordingly. There are many things that can still be done even in the face of the prevailing situation.
Turning lemon to lemonade.
Check for certain skills that tie in with your goals and make tangible plans towards acquiring them.
2. Learn something new
The internet remains one of the best gifts of the 21st century. With a computer and internet, you can pick up on new skills that would've taken you much more effort years ago.
Gloomy as COVID-19 may be, one upside is many online course providers have made their courses free or cheap for a limited time. Add this to the number of free courses previously available and you have an array of choices.
Some of these free courses have expired but there are many more stilll available if you know where to look. My advice for taking online courses is to carefully select one that ties in to your long term goals. Are you considering a new career path? do you plan to start a business or do you want to improve on skills in your field?
Carefully selecting courses will save you the headache of burnout of what you should learn or not. To get you started, visit Udemy and sort courses by free. Also check out this wonderful programme by Microsoft and LinkedIn to help 25 million people acquire digital skills needed in a COVID-19 economy.
3. Read more books
I made it a personal goal to read at least two books every month. You can choose do more depending on how much time you can create. There's so much wisdom and tips hidden in books, if you're short on where to start you can check out book recommendations such as "best books for every college student or business person".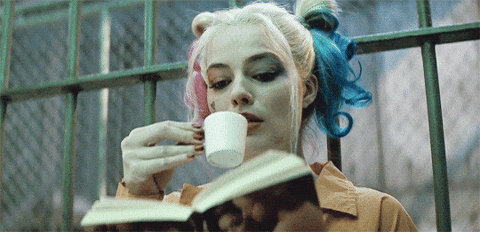 Also check out prose, history, economics, pyschology. Read wide. Expand your mind. If you're into soft copies then you can download any Epub reader, search the internet for free declassified books or subscribe to a book service and get your groove on.
But if you prefer hard copies, I'm sure there's a friend or family that is also a book reader and has some titles in his/her library. Start from there to whet your appetite or buy from your local book store.
4. Exercise
Reading books exercises the mind while physical exercise helps keep your body in shape. You can check YouTube for workout routines or download workout apps to your smartphone to guide you. Plus there are simple exercises that can be done from the comfort of your room without gym equipment.
5. Relax
Do what you gotta do, read more books, start and finish an online course but don't forget to relax. Finally man cannot come and go and kill himself by himself. There's no much to say here, I trust you know what to do. Binge watch movies/series, play video games, board games, football manager, eat well, have fun.
Don't overdo it to the detriment of your phsical health and plans but relax and take care of your self.
This too shall pass and we have to come off it better than we went in.